How much better would your business be if your employees were skilled in coaching?
We are Experts in Executive Coaching, Leadership Development and Delivering Accredited Coach Training to Businesses across the world
Learn More
Contact Us
Providers of ICF Accredited Coach Training
Coaching Pacific works with the world's leading businesses – together we can unlock the potential of your people and dramatically improve your business results through 1:1 coaching, team coaching and growing your people with our ICF (International Coach Federation) approved coaching programme
Why adopt coaching in your business?
Improved Work Performance
Improved Business Management
Source: ICF Global Coaching Client Study
The Impact of Coach Training
Our Executive and Organisational Coaching Certificate (EOCC) exceeds people's expectations and improves their career, coaching and leadership outcomes. The programme works across industries and disciplines – as every individual puts their own success at the heart of their training with Coaching Pacific
Don't just take our word for it…
"This course has been incredible. The tools, the course and the facilitators are amazing and they create an environment where you just want to learn and it's so much fun! My listening, my quality of being able to coach, navigating difficult conversations has become some much easier!"
"I've found that the coach training has been extremely useful to use the tools in several areas of management, whether it be helping an individual informally or within the organisation on a more formal basis. The whole experience has been extremely positive. "
A range of helpful resources to help your business on their coaching journey
Want to know more about Coaching and Leadership?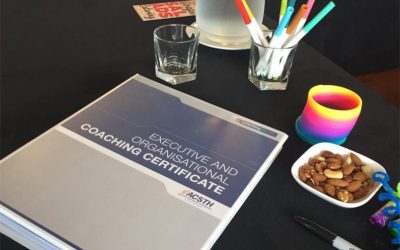 Smart, professional Coaches know they need to choose training that has International Coach Federation (ICF) approval. The International Coach Federation (ICF) is the world's largest organisation of professionally trained Coaches. Dedicated to advancing Coaching as a...
read more
If you'd like one-to-one coaching to unlock your personal and professional potential; you want to improve your businesses' leadership skills and abilities, are ready to develop a coach approach or want to build a coaching culture inside your organisation – please get in contact and a member of the team will get back to you shortly to discuss the best options for you.