Coaching Introduction:
A one day, in-house programme for your leaders
This programme enables your people to gain knowledge of coaching and situational leadership to improve their ability to develop others
Introduction to Coaching Skills details
In this introduction to coaching skills workshop, your people will gain knowledge of coaching and situational leadership and build on their current coaching and leadership skillsets. This will include setting your leaders up with models and processes to deliver successful 1:1 coaching across your organisation and giving them the knowledge on how to develop people. We will also show you how to plan for, prepare and implement coaching and how to evaluate its success within your organization.
Course aims
Coaching Pacific recognises the need for training that gives real business benefits for both delegates and their organisations. We are able to offer solutions, not only to individual trainees but also to training professionals who need to show value for money for their training. We also ensure that our courses are informative, challenging, thought-provoking and fun.
Course Outcomes
By the end of this session, your people will be able to understand the fundamentals of coaching, with the ability to enable quality-thinking; devise new ways to shift into effective action and be able to uncover what may be stopping individuals, teams and their leaders from achieving success.
What are the key benefits?
Our coaching 101 for leaders delivers effective coaching processes and simple, elegant models which will build their skills and grow their confidence and sense of achievement.
Benefitting senior/junior managers, supervisors, training/hr managers, directors, administrative and technical staff.
This course has been designed to enable your people to increase their competence and confidence when managing, influencing and leading teams.
Our training is carried out in a safe environment which encourages participants to practice the skills needed for successful coaching. We use a number of training methods to enhance the learning process. Your people will be encouraged to bring their own real examples to work on in the programme.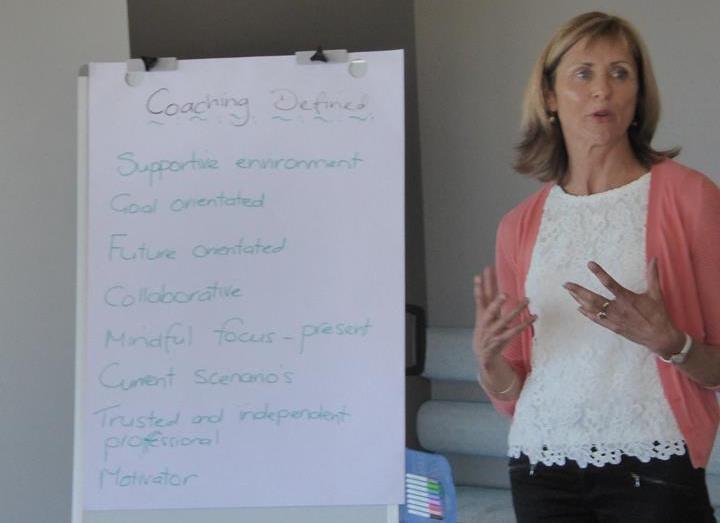 Morning: 8:30am - 12:30pm
Putting yourself at the centre: your learning journey
What is coaching
Situational leadership and the relationships between coaching, training and managing
When can you coach?
Essential skills: listening
Essential skills: questioning
Essential skills: the power of silence and presence
Building trust and rapport
Coaching demo, observations and first practice
Afternoon: 1:30pm - 5:30pm
Coaching process: step by step
Demo and practice including observation
Triad practice
Review and evaluate
Planning your next steps
Designing actions
Reviewing actions
Reflection and goal setting
Follow-up webinars
Follow up virtual webinars two weeks on and four weeks on. In these webinars we will support your people's coaching journeys as they build a sense of continuous learning and peer support in coaching.
Why choose Coaching Pacific?
The team at Coaching Pacific have been delivering training programmes for over twenty years and our lead trainers are all qualified, ICF (International Coach Federation) credentialled coaches with many years of their own coaching experience to call upon in the training.
Our trainer to participant ratio is 1:9 assuring more time spent on individual needs, enabling your people to get the right level of support to help them effectively understand the core principles of coaching.
Course materials
Each delegate receives a comprehensive training workbook in the face-to-face programmes, that doubles up as an open course manual to reference afterwards.
Additional Options: Online coaching modules also available
This offering breaks down the boundaries of traditional learning to deliver cost reducing, time efficient, gepgraphically neutral training. We are keen to bring you the very best in online training, so if this is an option you would like to explore, please let us know.
Questions that will be answered in the course:
How does coaching work?
How does coaching improve performance?
How does coaching change outcomes?
How is coaching different from mentoring and training?
How important is coaching in good leadership?
How coaching is different from counselling?
How can coaching help me and improve performance?
How does coaching benefit an organisation?
What is executive coaching?
How does coaching differ from other development methods?
How does coaching show leadership?
What does coaching involve?
Is it possible to coach yourself?
What challenges do coaches face?
What coaching resources should I use?
Want to know more or talk with a member of our team?
Get in touch
If you would like to know more about any of our coaching or leadership services and how they could work for your people and business, please contact us via the form below and a member of the team will get back to you as soon as possible